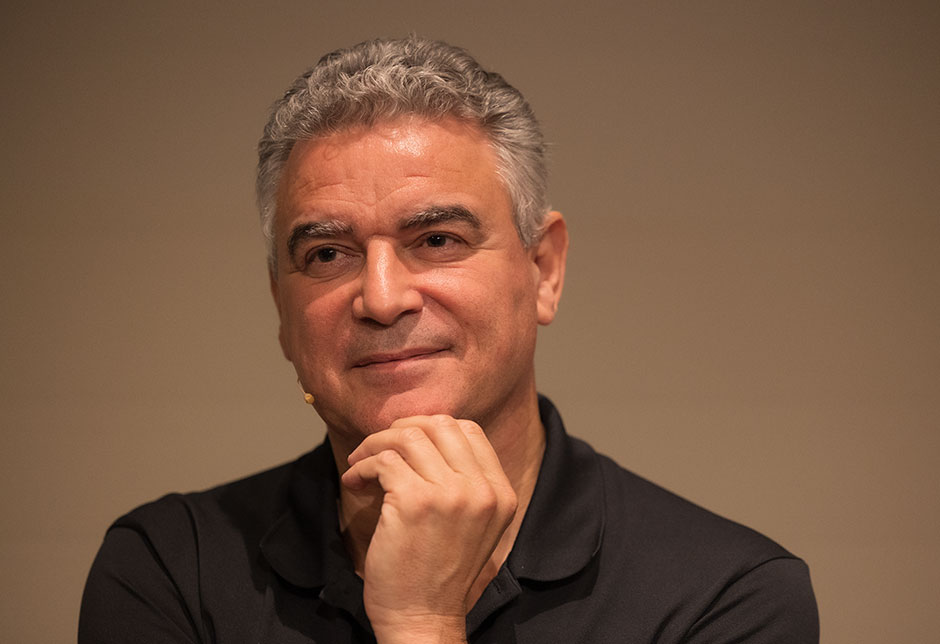 Short Bio
Karim Benammar, PhD , is a philosopher specialising in transformative thinking. He gives lectures and workshops for companies and organisations. Benammar studied philosophy in England, the United States and Japan, taught at Kobe University and directed research at Amsterdam University of Applied Sciences. He is the author of Abundance (2005) and Reframing – The Art of Thinking Differently (2012).
Extended Bio
Born in Germany in 1966 to an Algerian father and a Dutch mother, I spent my teens in the Netherlands, where I attended the European School in Bergen. I moved to England to study philosophy at Sussex University (B.A. 1987), on to the United States for my graduate studies (Ph.D., Penn State University, 1993), and finally to Japan, where I studied Japanese philosophy at Kyoto University. In 1996, I became a lecturer at Kobe University, where I taught in Japanese. I got excited about developing the kind of thinking that would have real impact on the world outside of academia. I worked as a researcher at the UN University in Tokyo, then spent my sabbatical at the Economics Institute UFRJ in Rio de Janeiro, Brazil (2000-2001).
In 2002 I returned to the Netherlands to set myself up as an independent philosopher with my company PLETHORA, and started giving workshops and lectures in thinking techniques and public philosophy. I am also connected to several institutions. During 2003-2007, I worked as part-time Director of Research Reflection on Action at Amsterdam University of Applied Sciences, where we developed tools for reflection. From 2007 to 2018 I also taught a philosophy class there. From 2011 to 2015, I developed curriculum and content for THNK School of Creative Leadership. Since 2014 I teach classes on thinking differently at The School of Life in Amsterdam.
Publicity images